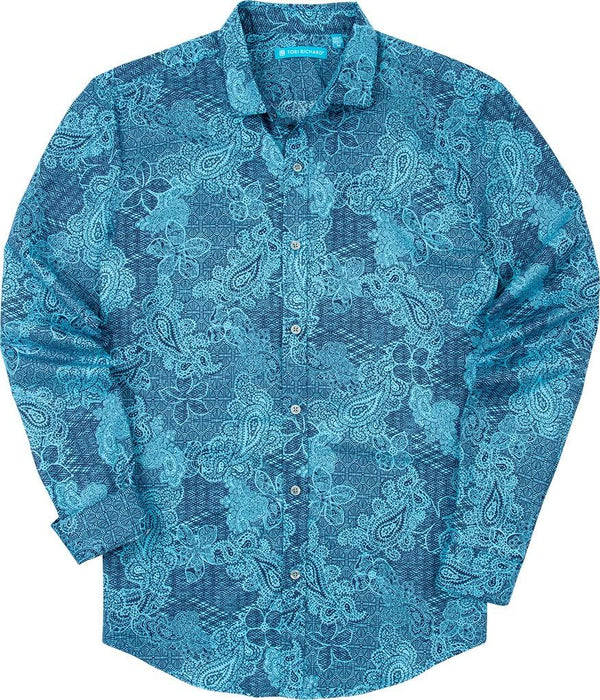 Tori Richard Spice Road Navy XX-Large Long Sleeve Hawaiian Shirt
Sold out
Original price
$ 155.00
-
Original price
$ 155.00
Brand-New Genuine Merchandise.
Proprietary hand and finish developed exclusively by Tori Richard
Laser engraved buttons with pacific blue accent
Machine Wash
Brand-New Genuine Merchandise.
Proprietary hand and finish developed exclusively by Tori Richard
Laser engraved buttons with pacific blue accent
100% Cotton
Made in Hawai'i, USA
Travel from east to west, along the legendary Spice Road, and engulf yourself in the vibrant colors and rich history of the Eastern World.
This cotton lawn print celebrates an era before our time, paying homage to the spices traded along a route that was traveled by many well into the Renaissance period.
Blending inspiration from Japanese yukata and paisley designs that originated from the Middle East, we added tropical elements such as the plumeria flower to represent the multi-cultural population of Hawai'i.
It's only fitting that we offer this shirt in our propriety cotton lawn fabric, known to keep you cool and comfortable in tropical climates, and manufactured right here in Honolulu.
100% Cotton Lawn, printed in Japan
Proprietary hand and finish developed exclusively by Tori Richard
Laser engraved buttons with pacific blue accent
Print matched pocket
Made in Hawai'i, USA
Machine washable