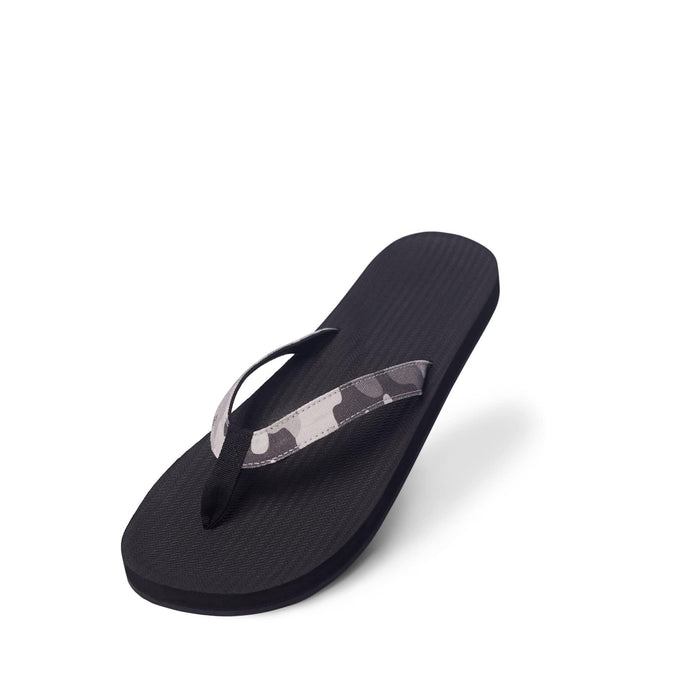 Indosole Women's ESSNTLS Vegan Flip Flops [Reused Tire Sole, Natural Rubber Arch Support, ENVRO Strap, Waterproof]
Save

45

%
Save

45

%
Original price
$ 75.00
-
Original price
$ 75.00
Rubber sole
RECYCLED TIRE SOLE - Upcycled ENVRO Rubber Tire Outsoles make this an All-Terrain Slip-on Flip-Flop Sandal with Sure Surface Grip
NON-SLIP, ARCH-SUPPORT FOOTBED - Topsheet is a Texture-Pressed non-Skid Surface. Natural Rubber Midsole is Molded high for Arch-Support, Cushioning and Comfort
ENVRO FIBER STRAP - Custom made, Eco-Friendly (using less Water and Dye) Fiber Uppers, coupled with a String Webbing Tape Thong, complete the ESSNTLS' Modern, Minimal Look
NATURALLY DURABLE - Crafted from Natural Rubber with Vegan uppers and Recycled Tire-Sole technology, these are very Sturdy and Waterproof Flip Flops
ETHICAL, ZERO-WASTE, VEGAN - Indosole is a Certified B Corporation. Our products are made Responsibly and Cruelty-Free and our Zero-Waste (SETT) Production Process does not include animals, animal products or fuel-powered machinery.
Our quest to make the perfect flip flop has led us to the ESSNTLS. We started by sourcing the best materials we could find—natural rubber and vegan uppers. Thoughtful ingredients combined with our signature recycled tire sole technology and an affordable price make the ESSNTLS the most â€ECOnomical' flip flop in the world.